Music Accessories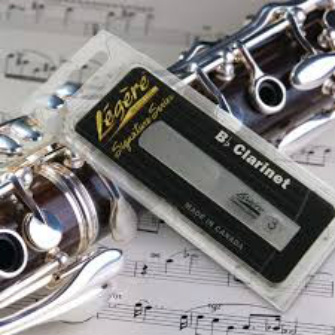 Synthetic ReedsAmong the many available sax and clarinet reeds we offer are the "synthetics". These include two stand-out products: The Legere Signature Series and the Japanese-made Forestone "Black Bamboo" and "Hinoki" lines.

Both are excellent replacements for the traditional cane reeds. We urge you to try them and see for yourself what you're missing.

Other synthetic reeds are available from Bari and Fibracell.

Selecting the correct synthetic reed is easy: simply start with the strength you are currently using with the cane reed. This selection will usually be appropriate but if necessary, the trial reed can in some cases, be swapped at no cost with another strength until you find the best match. Contact us for details of this program.

NEW Catalog!
Check out our new 270 page color catalog with a huge selection of accessories, band and orchestral instruments, stage gear and more. At present the catalog is not interactive, so please just indicate the part numbers on our Contact Us page and we'll quote the discounted price by return email. Discounts of between 15-20% are typical. If you have a lower price from another source, we will strive to beat it!


So, when it comes to accessories, if you need it - we probably carry it.
---