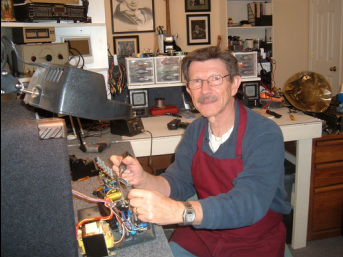 AMP REPAIRWe also work on other products such as Peavey amps and we have an Authorized Fender Service Technician on our staff.
Tube Amps
Many players prefer the sound produced by the classic tube-type amp. We are fully equipped to repair these and to replace, if necessary the tubes in the unit with new factory approved tubes. Brands such as Fender, JJ Electronic, Valve Art, Tung-Sol, Groove Tubes and others are available. Of course tube pairs are always electronically matched.
Solid-state Amps
Amps using solid-state devices (transistors, etc.) are more commonly seen these days and often require board - level repair. We do that too.
Keyboard Repair
We service Yamaha, Korg, Technics, Roland and other
portable
keyboards. All work is done in our shop, sorry - no house-calls. Please contact us to set up an appointment to bring in your keyboard.
Speaker SalesWe carry a wide selection of speakers to replace defective units or to simply enhance the sound of existing cabinets. Names like Eminence, Jenson, Celestion are some of the brands we carry. And we ship nation-wide. Contact us with your requirements.Arranging for a Repair
Amp repairs are arranged by appointment. So be sure to call us at 928-636-3230 and describe the make, model number and problem and let us know when you would like to bring in or ship the unit to us. If the amp is still under warranty, the unit must be accompanied by the original sales documentation showing the date of purchase, dealer, etc. As mentioned earlier we are a warranty center for
Loud Technology, Inc.
makers of Mackie, Ampeg and Crate.
Typically, repair times can run from a few days to three weeks, depending on parts availability.
---